A little bit about our church staff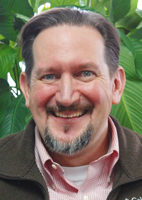 Mark Weathers, pastor
As a native of South Carolina, Mark loves the Carolinas and the southern culture wherein he was raised. After achieving an undergraduate degree in biochemistry from Covenant College (Lookout Mountain, GA), Mark wanted to follow in his father's footsteps and pursue a career in medicine. God, however, had other plans. After several years of painstaking prayer and counsel, the Lord led Mark away from medicine and into pastoral ministry.
In 1994 he enrolled in Covenant Theological Seminary (St. Louis, MO) and earned a Masters of Divinity (1998) and was ordained into the Presbyterian Church in America in 2000. Mark met his wife, Tara, in graduate school, where she too wanted to serve the Lord in full time ministry. Soon after their marriage in 1998 the new couple began to plan their life together in vocational ministry.
In 2001 Mark and Tara moved to Guayaquil, Ecuador, where Mark pastored a bilingual church called San Agustín. After two years of serving cross-culturally, the Lord called the Weathers back to the States to minister in Concord, NC at Providence Presbyterian (where he has been ministering for over 10 years).
Mark and Tara have three sons: Walker, Liam, and Stephen Paul. Mark enjoys teaching, art, cooking with his wife, and hiking in the mountains with his family. He is also author of the book, How to Pray for Your Wife: a 31-day Guide (© 2006 Crossway Books).
---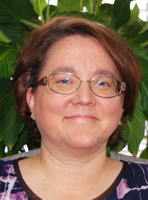 Lisa Tackett, administrative assistant
Lisa moved to Charlotte with her Husband, Phil, and their children Teara and Phillip, Jr. in 1996 when Phil was offered a position with a local architecture firm. Natives of the great state of Michigan, Phil and Lisa met while both were employed at Ford Motor Company where she worked as an executive secretary. Lisa has considerable administrative experience, including work as an administrative assistant, a payroll specialist, and PTO President, but she most appreciates the nine years spent homeschooling their children. The church greatly appreciates the organization and upbeat attitude that Lisa has brought to the church office.
---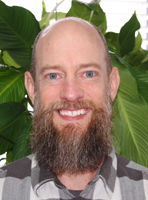 Benjamin Ressler, minister of youth & worship
Benjamin became a member of Providence Presbyterian Church in 2009.  Three years later, he joined staff part-time, working with the youth and overseeing worship.  In the Fall of 2017, Benjamin joined staff full-time.  He attended Cairn University, Biblical Theological Seminary and LAMP Seminary.  He and his wife Jill were married in 2004, and they have two wonderful children, Corban and Tess.
---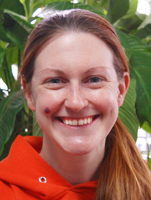 Katy Kluttz, children's ministry leader
Katy is thankful to the Lord that she was raised in a Christian home. She moved from Pennsylvania to Concord, North Carolina in 1997. She attended a local Christian High School where she met her husband, Andrew. Andy and Katy were married in June 2008 and have two children: Lorelai and Ezra.
By way of education, Katy graduated from University of North Carolina at Charlotte in May of 2008 with a Bachelor's of Arts degree in Elementary Education. She taught at Shady Brook Elementary School for seven years in the primary grades. She was also a lead teacher for two years and took an active leadership role in school level and district level meetings.
Her love for nurturing children and watching them grow started early in Katy's life. From a young age she babysat neighborhood children and helped in children's ministries at previous churches. When Katy came to Providence in 2004 she taught the K-1 children in Sunday School and assisted in Children's Church. She also served on the Next Generation Committee for several years. In the summer of 2015 Katy felt the Lord's call for her to take her passions and skills into the church by coordinating the Children's Ministry and thereby helping parents and teachers to disciple our covenant children.